Dave and I have been running around like crazy. We've been doing some minor home renovations, office space updates, and, all the while, running our respective businesses (his and hers). Last night after work Dave took a look in the refrigerator and simply said, "I have an idea."  I almost always love Dave's ideas!
He turned on the oven to pre-heat (for the corn tortillas) and in a saucepan heated marinara sauce (leftover from a clever little recipe I'll share in just a minute) with frozen meatless crumbles (a combination of Simple Truth and Beyond Meat), onion, garlic and chili powder. He placed the tortillas in the oven for just a few minutes, while steaming peas, and suddenly we were eating these Sloppy Joe Tacos.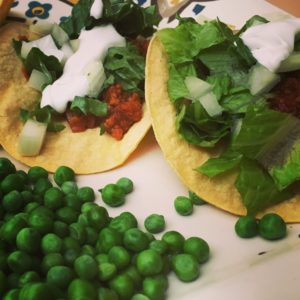 A quick, clever, and scrumptious dinner!
So that leftover marinara sauce. Have you seen this video?
OMG! You guys! We had to try it! We went to our local Safeway and got everything: the crescent rolls, Organicville marinara sauce, Chao cheese, and Beyond Beef Italian meatballs. Voila!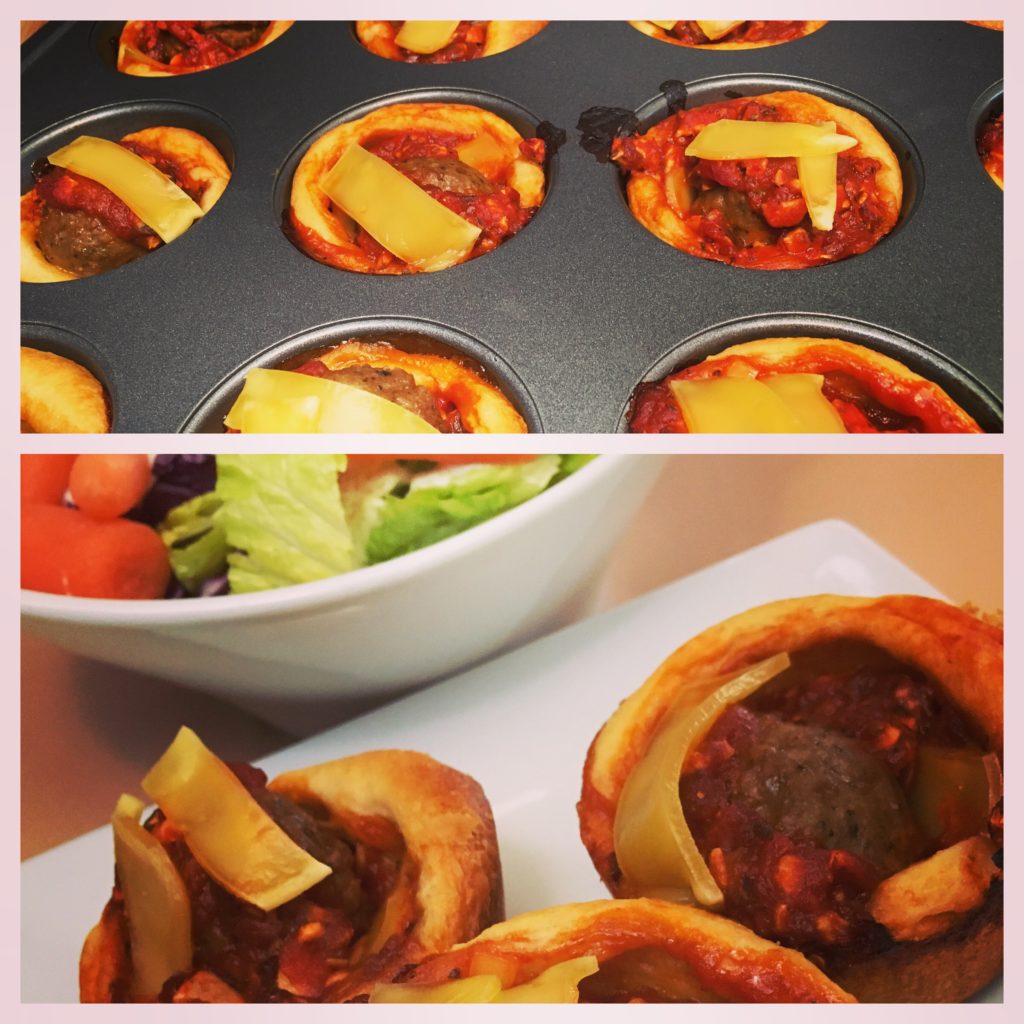 Delicious and easy, we'll be taking a dozen to a Memorial Day party this weekend!
Other recent real world vegan-style meals
{ 8 comments }